Wondering what to serve with beef stew? There are six classic pairings for beef stew: potatoes; bread like classic Irish soda or dinner rolls are perfect; vegetables, often grilled or fried, can be a great side dish; yet nothing will beat the tangy addition that a salad like BLT brings. You can't forget to add wild rice with lemon tart as dessert for a perfect ending note. So, here is our list of 29 suggested dishes, divided into 6 categories: Potato, bread, vegetables, salad, rice, and dessert.
Potato: Buttermilk Garlic Mashed Potatoes, Sweet Potatoes, Smoky Roast Potatoes, Colcannon.
Bread: Irish Soda Bread, Cornbread, Sourdough Bread, Dinner Rolls, Garlic Bread, Bruschetta.
Vegetables: Cheesy Green Beans, Grilled Vegetables, Zucchini Noodles, Onion Squares, Buttered Cabbage, Stuffed Mushrooms, Cauliflower Mash.
Salad: BLT Salad, Watermelon Cucumber Salad, Green Salad, Parsnip, Pear, And Pecan Salad, Apple Spinach Salad, Mason Jar Salad.
Rice: Wild Rice, Spanish Rice, Brown Rice.
Dessert: Lemon Tart, Pumpkin Pie, Apple Pie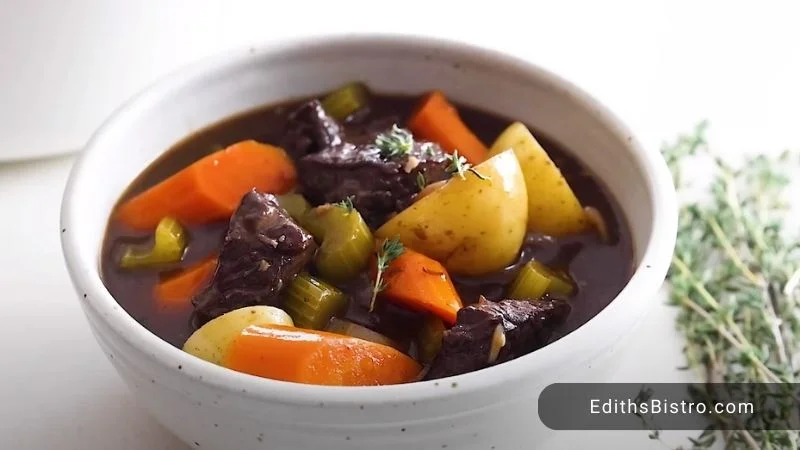 What Potato To Serve With Beef Stew?
Buttermilk Garlic Mashed Potatoes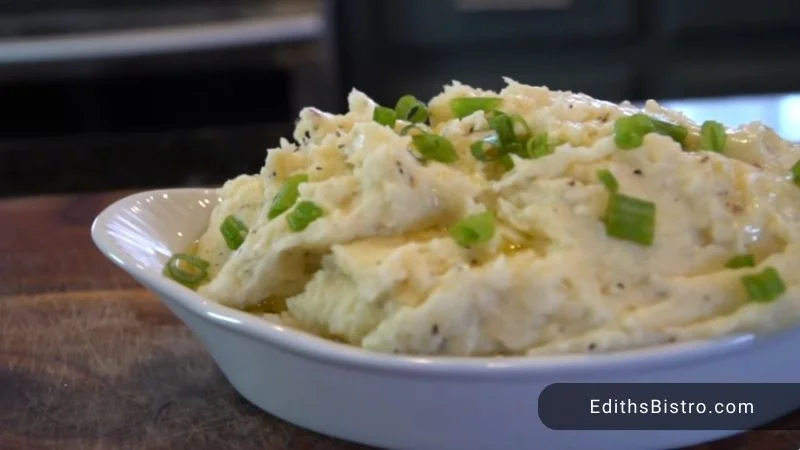 The buttermilk's tanginess and garlic's aroma blend beautifully with the starchy potatoes. Alongside a beef stew, they absorb the rich flavors, enhancing your hearty meal.
Sweet Potatoes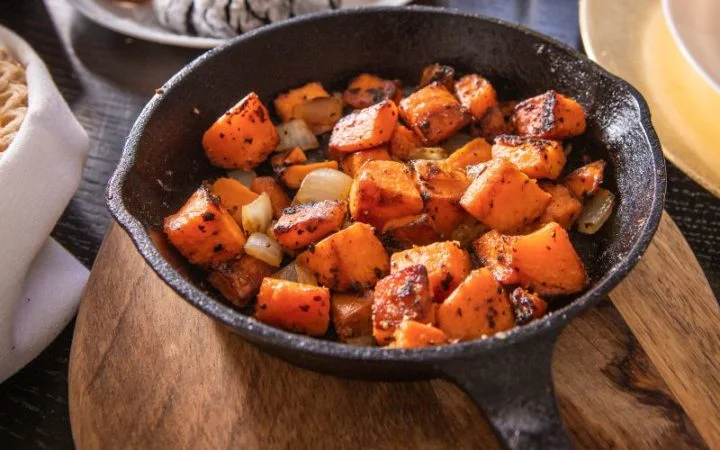 Sweet potatoes are a versatile side, roasted or mashed. Their natural sweetness and earthy flavors add a unique touch of sweetness to your meal, making it even more enjoyable.
Smoky Roast Potatoes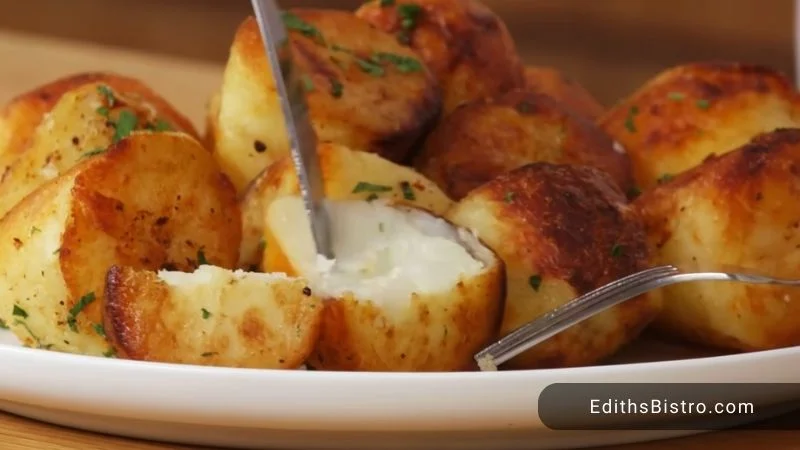 Smoky Roast Potatoes offer a taste of comfort. Their crispy exterior and fluffy inside, combined with a hint of smoke, create a hearty side that pairs beautifully with beef stew. Their smoky flavor complements the robust stew, making for a satisfying meal.
Colcannon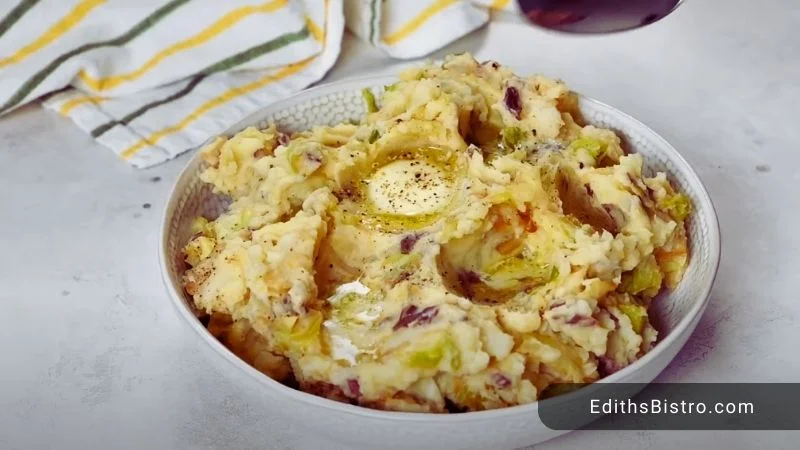 Colcannon is an Irish classic, blending creamy mashed potatoes with kale or cabbage. Its rich, buttery taste and added greens make it a wholesome accompaniment to beef stew. The smooth texture of the Colcannon mingles well with the stew, creating a harmonious bite.
Top Bread Choices For Serving With Beef Stew
Irish Soda Bread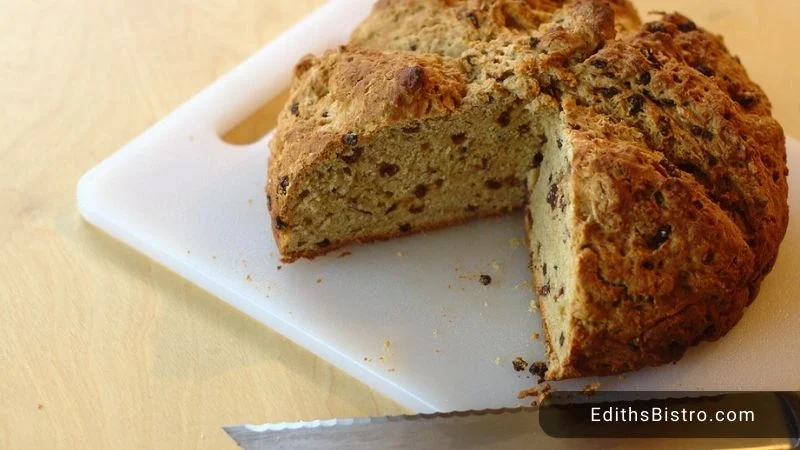 Irish Soda Bread is a dense, slightly sweet loaf with a crisp crust. Its hearty, rustic flavor is comforting and pairs well with various dishes. You have right here the perfect bite for the question what to serve with beef stew. It's a traditional bread that's worth a taste.
Cornbread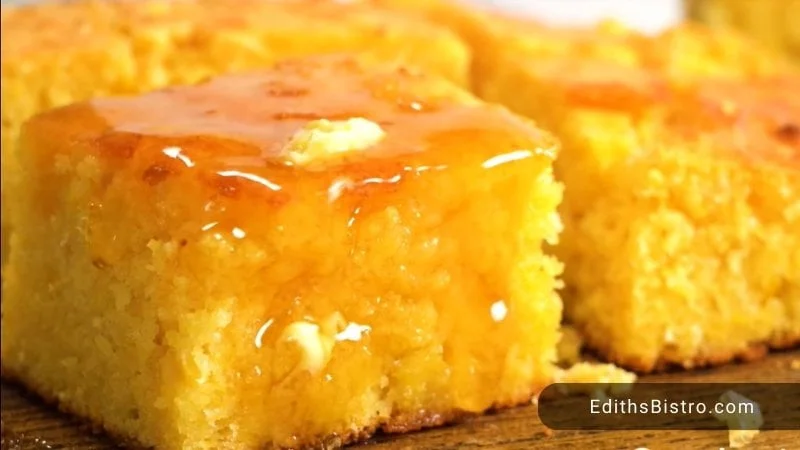 Cornbread is a delightful mix of sweet and savory. Its moist, crumbly texture and slightly sweet corn flavor make it a unique addition to any meal. It's a Southern classic that's sure to please.
Sourdough Bread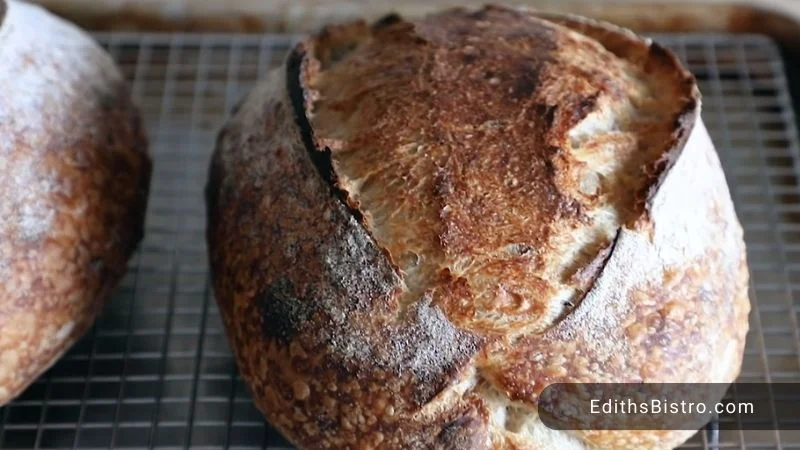 Sourdough Bread has a distinct tangy flavor and chewy texture. Its hearty crust and soft interior make it a joy to eat, whether alone or with a spread. The unique taste of sourdough is something everyone should try.
Dinner Rolls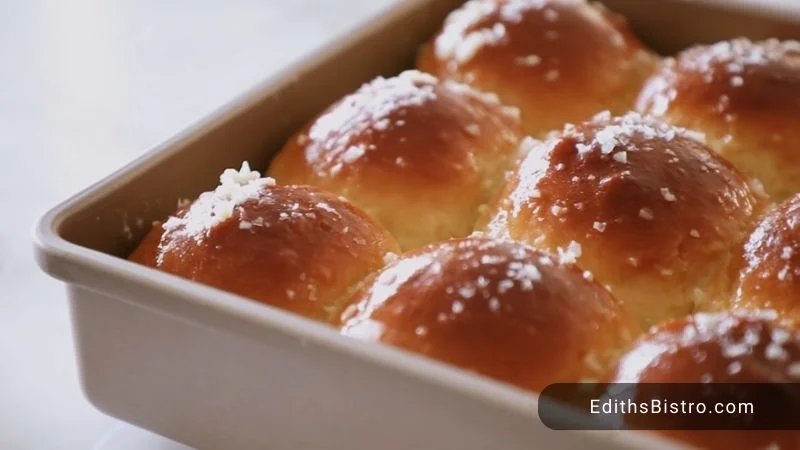 Dinner Rolls are soft, fluffy, and buttery. They're a versatile side that can be enjoyed with a butter spread or used to mop up sauce. These light rolls offer a simple yet satisfying addition to your meal.
Read More: What To Serve With Beef Bourguignon? 27+ Best Side Dishes [With Pictures]!
Garlic Bread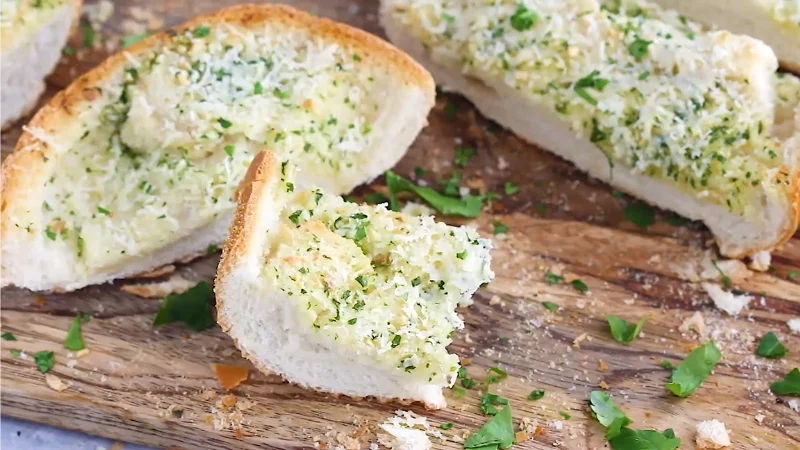 Garlic Bread is a savory treat. The blend of toasty bread, butter, and aromatic garlic creates an irresistible side dish. It's a flavor-packed bread that's great for any garlic lover.
Bruschetta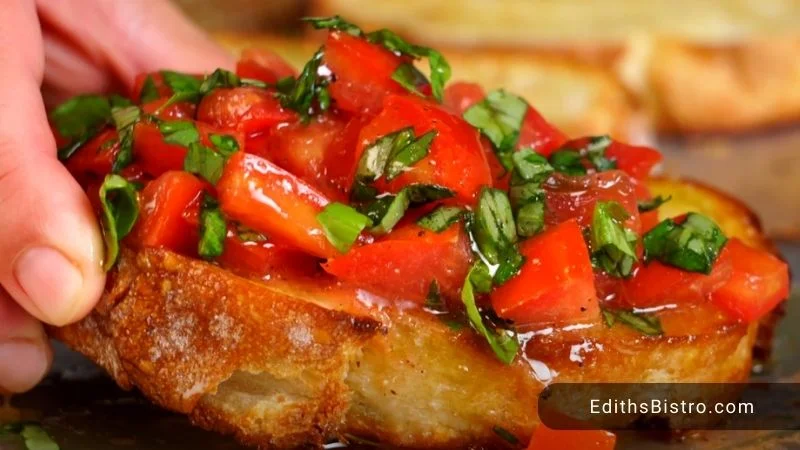 Bruschetta is a vibrant mix of fresh tomatoes, basil, garlic, and olive oil on toasted bread. Its fresh, tangy flavors and crunchy texture make it a refreshing and flavorful side. It's an Italian favorite that's sure to impress.
Best Vegetable Dishes Along Side With Beef Stew
Cheesy Green Beans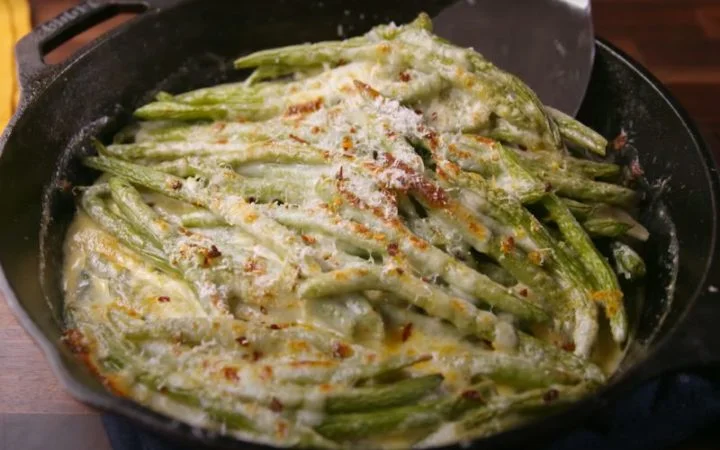 Cheesy Green Beans are a delightful blend of tender green beans and melted cheese. Their savory taste and slight crunch provide a very comforting side dish and a great addition for what to serve with beef stew to be more specific. It's an interesting twist on traditional green beans.
Grilled Vegetables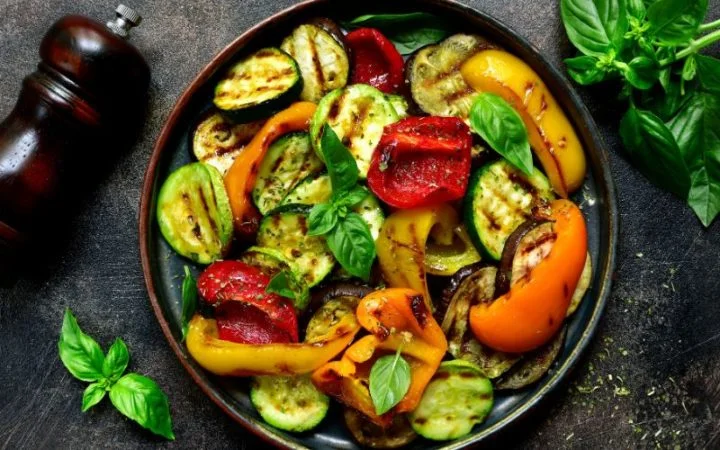 Grilled Vegetables offer a smoky, charred flavor that's simply delicious. The assortment of veggies brings a variety of tastes and textures, making every bite exciting. It's a healthy and tasty option you'll want to try.
Zucchini Noodles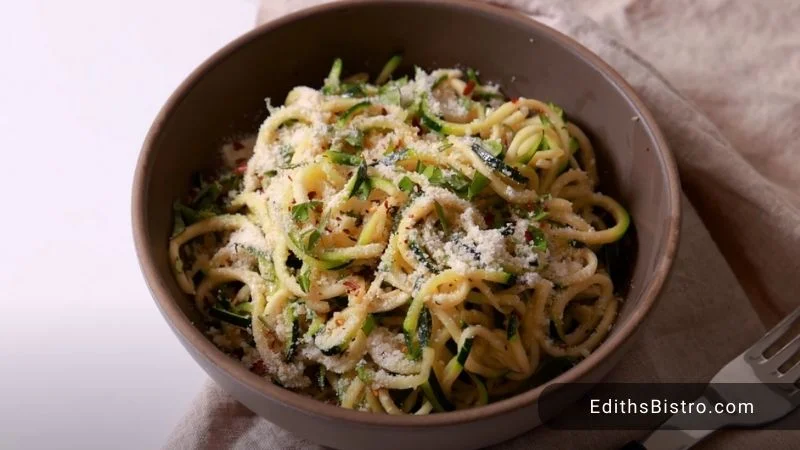 Zucchini Noodles, or "Zoodles," are a fresh, light alternative to pasta. Their subtle flavor and noodle-like texture make them versatile and fun. If you're looking for a lower-carb side dish, give zoodles a go.
Onion Squares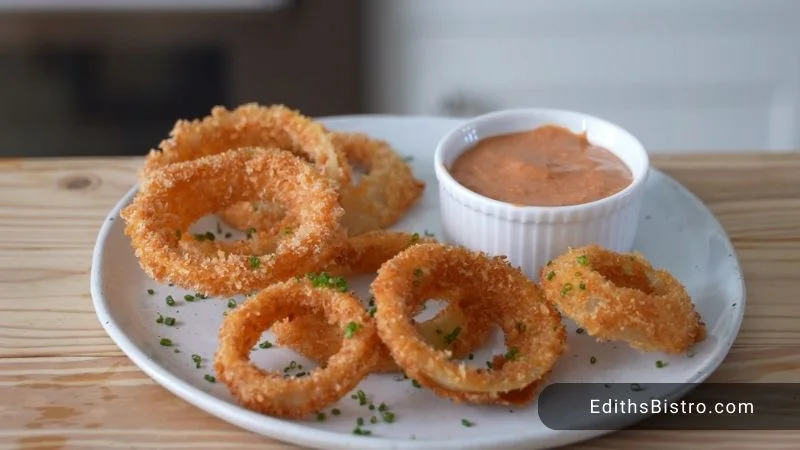 Onion Squares are a savory treat with a caramelized onion filling and a crisp pastry base. The sweet and savory contrast makes them an interesting and tasty side dish. They're a unique option worth tasting.
Buttered Cabbage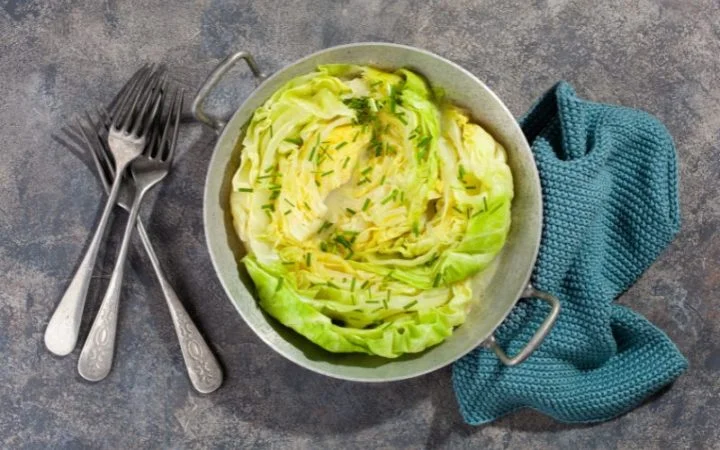 Buttered Cabbage is a simple yet satisfying side. The tender cabbage with a hint of butter offers a comforting taste. It's a classic dish that brings a homely feel to any meal.
Stuffed Mushrooms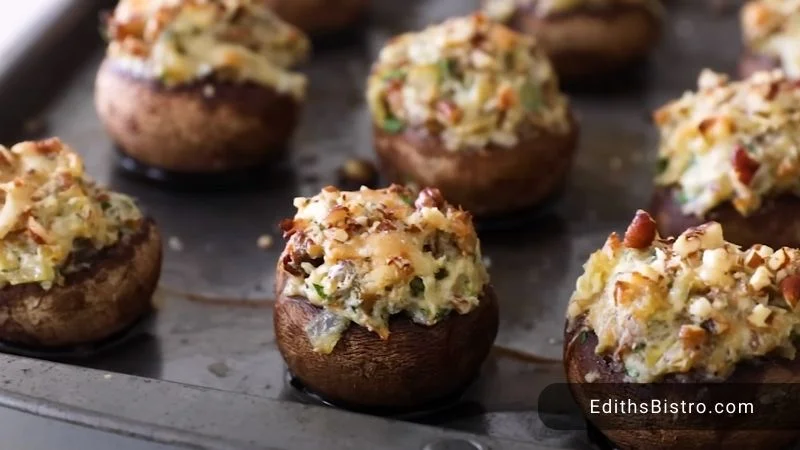 Stuffed Mushrooms are a gourmet delight. Filled with savory stuffing, these bite-sized treats are packed with flavor. Their earthy taste and meaty texture make them a side dish you'll want to sample for what to serve with beef stew!
Cauliflower Mash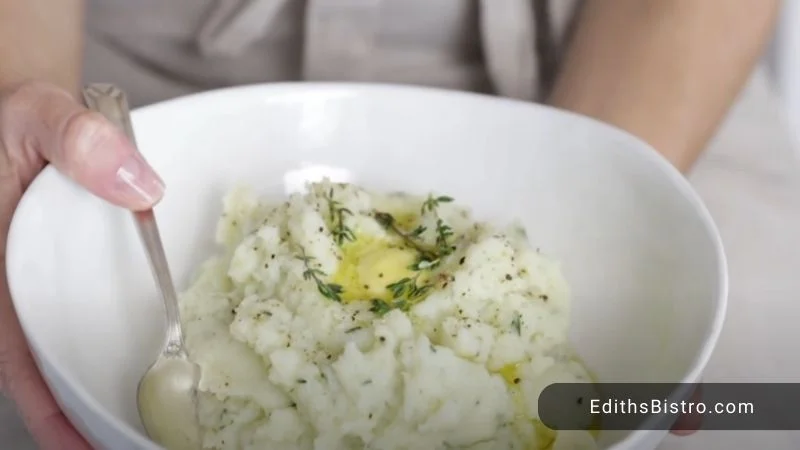 Cauliflower Mash is a creamy, light alternative to mashed potatoes. Its subtle, nutty flavor is versatile and pairs well with many dishes. For a lower-carb yet flavorful side, cauliflower mash is a great choice.
Tangly Easy Salad To Serve With Beef Stew
BLT Salad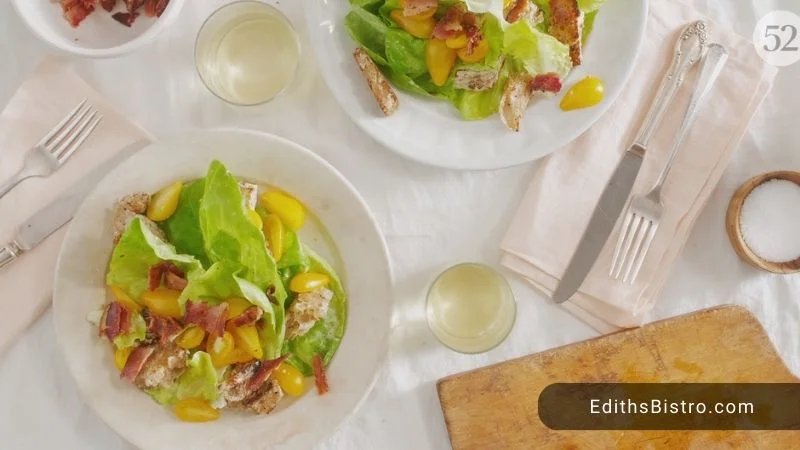 BLT Salad is a fresh spin on the classic sandwich. Crunchy lettuce, ripe tomatoes, and crispy bacon blend for a savory, refreshing bite. This salad brings a delightful mix of textures and flavors to your plate.
Watermelon Cucumber Salad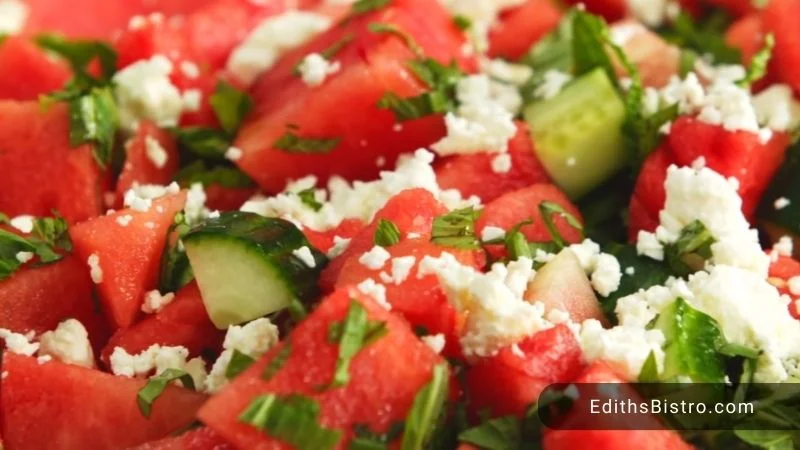 Watermelon Cucumber Salad is a refreshing treat. Juicy watermelon and crisp cucumber make a cooling combination that's perfect for warm days. This salad offers a sweet and slightly tangy flavor experience you'll enjoy.
Green Salad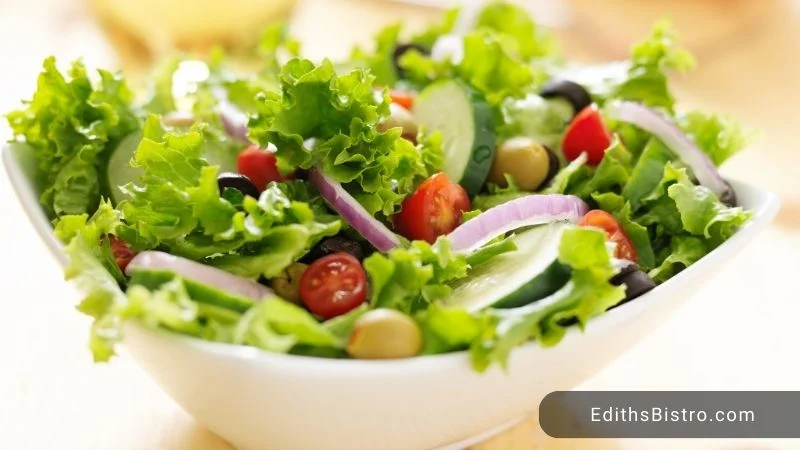 Green Salad is a crisp and fresh side dish. A mix of leafy greens and your choice of dressing, it's a simple yet versatile side. It's a light and healthy choice that pairs well with any meal.
Parsnip, Pear, And Pecan Salad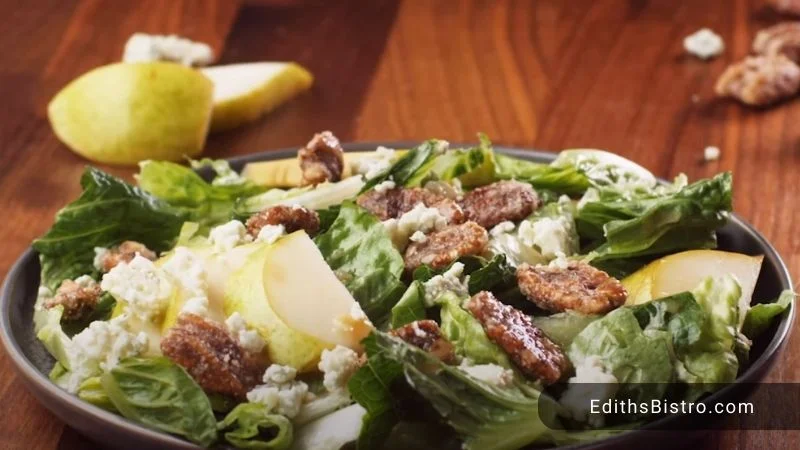 Parsnip, Pear, and Pecan Salad is a unique blend of flavors. Sweet pears, earthy parsnips, and crunchy pecans create a wonderful contrast. This salad introduces a delightful mix of sweet and savory to your taste buds.
Apple Spinach Salad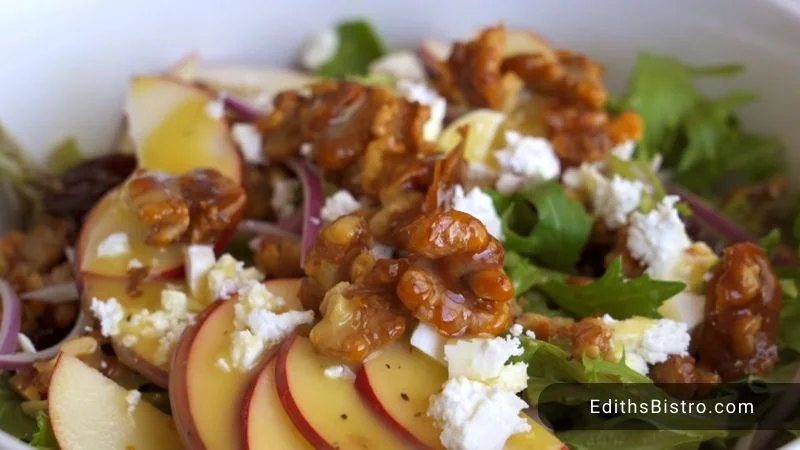 Apple Spinach Salad is a bright and refreshing side. Crisp apples and tender spinach make a tasty combination. Tossed with a tangy dressing, this salad provides a burst of fresh flavors that's hard to resist.
Mason Jar Salad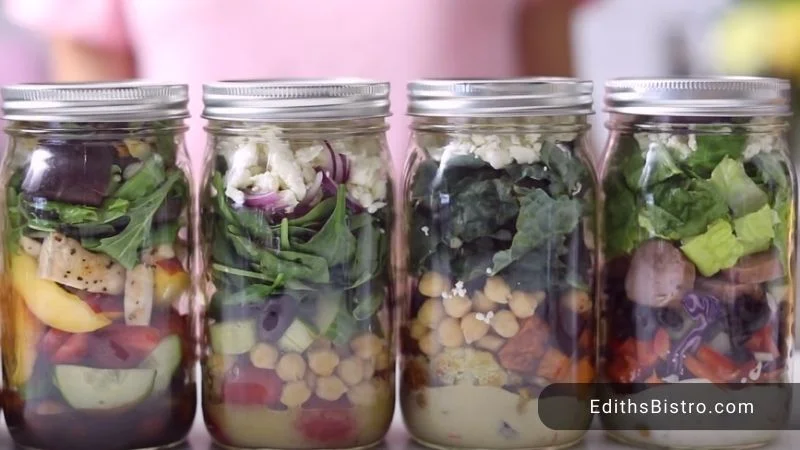 Mason Jar Salad is a portable and customizable salad packed in a jar. Layered with your favorite greens, veggies, and dressing, it's fun and convenient. It's a creative way to enjoy a healthy, personalized salad wherever you go.
Best Rice Choices To Eat With Beef Stew
Wild Rice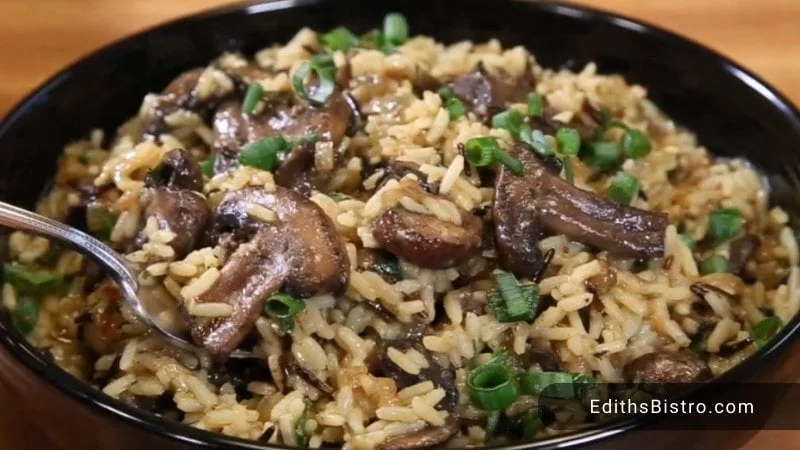 Wild Rice brings a unique, nutty flavor and chewy texture to the table. Its earthy taste enhances any dish it accompanies. With its higher protein content, it's not just a side, but a nutritious addition to your meal.
Spanish Rice
Spanish Rice is a vibrant and flavorful dish. It's seasoned with spices and cooked in tomato sauce, offering a savory, slightly tangy taste. This side dish adds a warm, aromatic touch to your meal that's hard to overlook.
Brown Rice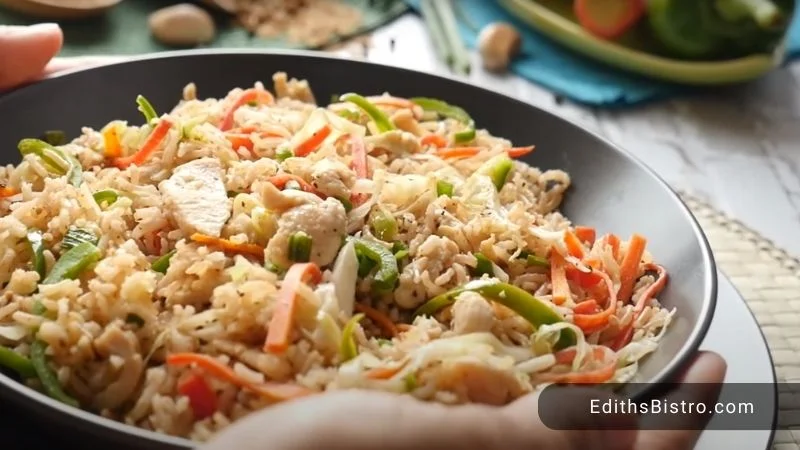 Brown Rice is a hearty and wholesome side. Its chewy texture and nutty flavor offer a satisfying bite. Rich in fiber and nutrients, it's a healthy choice that complements a variety of dishes.
Top Dessert Bites To Finish Off A Beef Stew Meal
Lemon Tart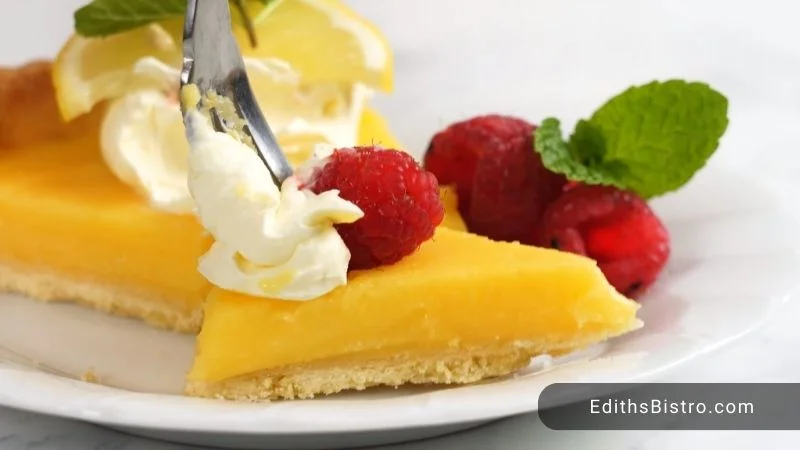 Lemon Tart is a bright and tangy dessert. Its sweet, citrusy filling and buttery crust create a delightful balance. This dessert offers a refreshing finish to your meal, leaving your taste buds tingling with joy.
Pumpkin Pie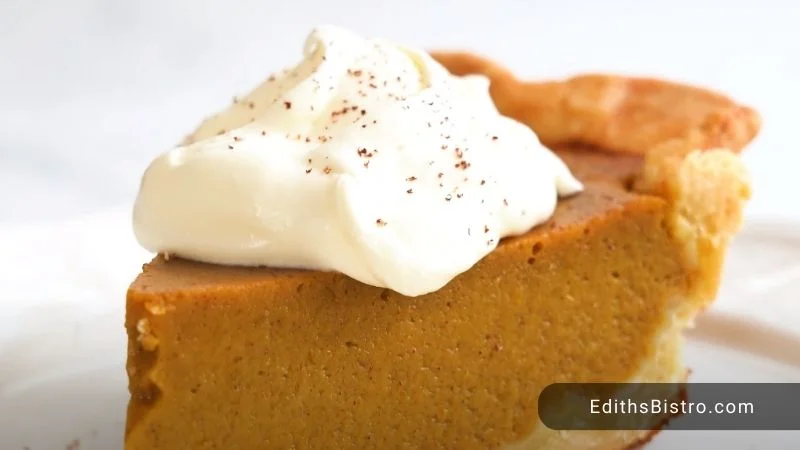 Pumpkin Pie is a creamy, spiced delight. Its smooth filling and crumbly crust offer a comforting taste. With its warm spices, this dessert brings a hint of autumn to your meal, no matter the season.
Apple Pie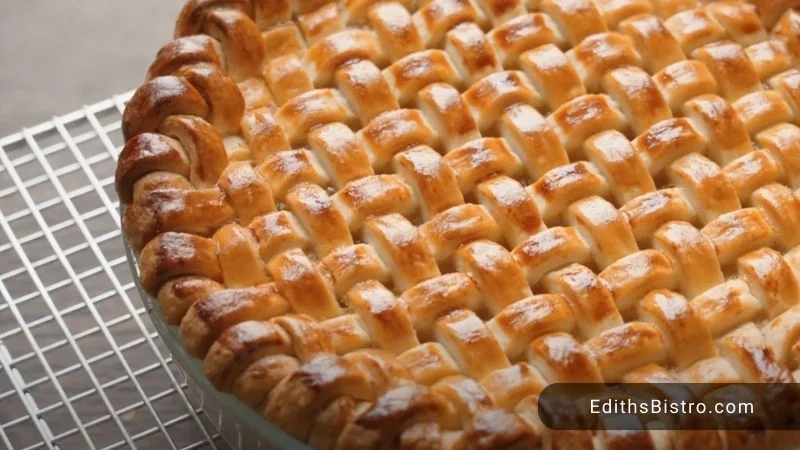 Apple Pie is a timeless dessert. With sweet, tangy apples and a flaky crust, it's a perfect blend of flavors. This dessert offers a delightful close to your meal, leaving a warm, comforting taste in your mouth.
FAQs
What to serve with beef stew and rice?
The best side dishes to serve with beef stew and rice are steamed vegetables, salad, pickles, and coleslaw. 
What to serve with beef stew and cornbread?
Honey/Maple butter, herbs, sauteed greens, and green salad are some ideal sides to combine with beef stew and cornbread.
What to serve with beef stew in the UK?
Mashed potatoes and dumplings are traditional side dishes to serve with beef stew in the UK. In addition, the British also eat beef stew with Yorkshire puddings and Rutabaga (also known as mashed swede).
References:
Welcome to Edith's French Bistro, an enchanting, high-end French culinary haven located in Plano, Richardson and Allen. Setting itself apart, this restaurant boasts a wide array of artisanal desserts, custom-crafted cakes, a blend of sweet and savory crepes, and an elegant high tea service. Furthermore, it serves invigorating beverages, delicious lunch and dinner main courses, and a delectable weekend brunch. To top it off, they also offer breakfast options throughout the day.
To augment your culinary experience, we've introduced a blog – a rich repository of culinary wisdom designed to inspire and guide individuals on their cooking journey. It's a treasure trove of knowledge spanning from the basics of cooking to more complex and advanced techniques. Whether you are a novice just beginning to explore the culinary landscape or an accomplished chef seeking new inspiration, you'll discover practical, beneficial advice that aligns with your culinary aspirations.