Creamy Tuscan Chicken is a delicious main dish with rich flavors and creamy textures. The delicious sauce and the flavors of garlic and Parmesan make it a hearty meal that deserves equally delicious accompaniments. Wondering What to serve with your Tuscan Chicken dinner to elevate it from good to extraordinary? Let me walk you through 12 amazing dishes to serve with your Tuscan Chicken.
Why Side Dishes Matter When Serving Tuscan Chicken?
Choosing the right side dish to serve with Tuscan Chicken is not just about filling the plate but creating a harmonious meal. Complementary flavors can accentuate the richness of the Tuscan Chicken. At the same time, contrasting textures can add a new dimension to the eating experience.
Not only do side dishes provide nutritional balance, but they also give a meal its full, rounded character. Whether it's a starch to soak up all those delicious sauces, or a refreshing salad to balance the richness, the right side dishes will satisfy your Tuscan chicken meal.
What To Serve With Tuscan Chicken? – 12 Unforgettable Side Dishes for Tuscan Chicken
If you're searching for the perfect side dish to complement your Tuscan Chicken, the endless possibilities span multiple culinary categories. From carb-rich options like garlic mashed potatoes or baked mushroom rice to vegetable-focused fare like roasted broccoli with lemon and Parmesan or zucchini noodles, there's a side for every preference. You can even venture into salads, like sweet and earthy beet salad or classic Italian Caprese. Each choice not only adds its unique texture and flavor but also has the potential to elevate your Tuscan Chicken from a standalone entrée to part of a cohesive, delightful meal.
Garlic Mashed Potatoes
Garlic mashed potatoes are more than just a side dish when served with Tuscan Chicken; they're a flavor enhancer. Their creamy texture naturally complements the luscious sauce of the chicken. At the same time, the robust garlic notes amplify the dish's Italian seasoning. Each spoonful of these creamy mashed potatoes absorbs a little of the sauce, resulting in a rich and balanced blend of flavors that rounds out the meal.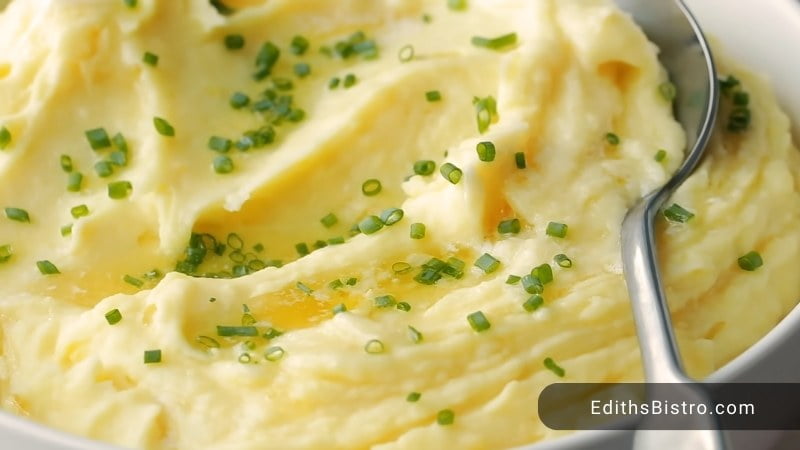 Cheesy Garlic Bread
Cheesy garlic bread takes the Tuscan Chicken meal to a new level of indulgence. With its crispy, cheese-encrusted exterior and soft, warm interior, this bread becomes an ideal vessel for soaking up the sumptuous sauce of the main course. The garlic notes in the bread and the chicken reinforce each other, creating a unified and flavorful dining experience that's more than the sum of its parts.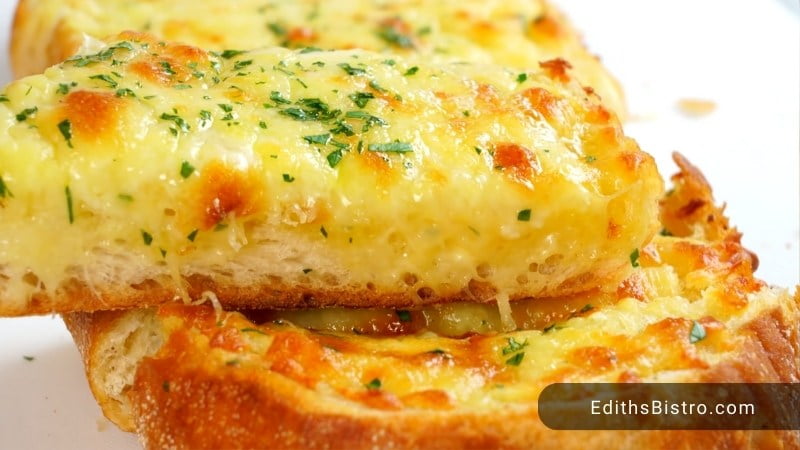 Roasted Broccoli with Lemon and Parmesan
If you're aiming for a side dish that is both nutritious and flavorful, roasted broccoli with lemon and Parmesan stands out as an excellent choice to accompany Tuscan Chicken. Roasted broccoli with lemon and Parmesan offers a nutritious yet tasty side that harmonizes with Tuscan Chicken. The caramelized edges of the broccoli provide textural contrast. At the same time, a dash of lemon juice brightens the plate, cutting through the chicken's creamy richness. A sprinkle of Parmesan serves as the finishing touch, anchoring the dish in its Italian roots and creating a balanced, satisfying meal.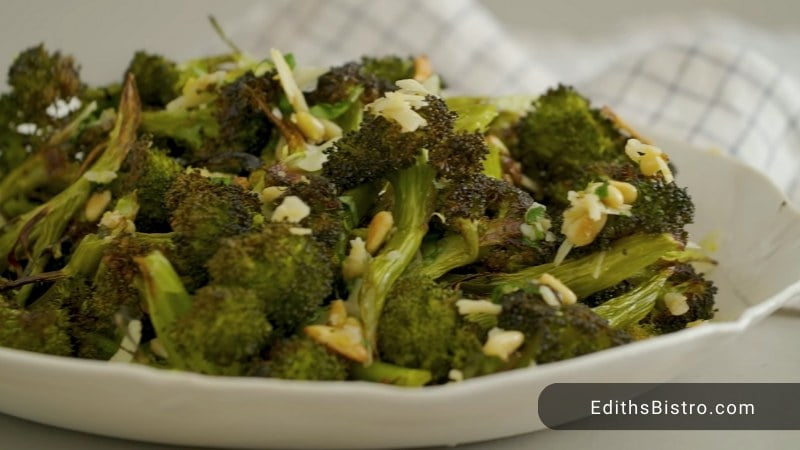 Risotto
Risotto, a luxurious Italian dish made from Arborio rice, is an excellent complement to Tuscan Chicken. Both dishes share a creamy, indulgent texture that creates a unified dining experience. Cooked slowly to absorb a flavorful broth, the risotto achieves a velvety consistency that pairs perfectly with the rich sauce of the Tuscan Chicken. Enhanced with ingredients like Parmesan cheese or herbs, the risotto matches the chicken's creamy texture and complements its depth of flavor. Together, they create a harmonious, satisfying, elegant, and comforting meal.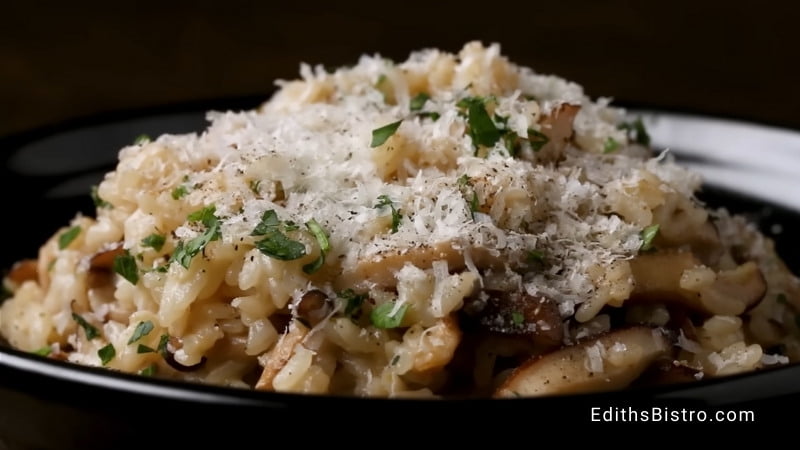 Beet Salad
A beet salad is the perfect counterpoint to a creamy, savory Tuscan Chicken dinner, creating a well-rounded culinary experience. The natural sweetness and earthiness of beets harmonize with the rich flavors of the Tuscan sauce, while their vibrant color adds visual interest to the plate. The varied textures in the salad, from crunchy beets to soft cheese, offer a delightful contrast to the creamy chicken. Furthermore, the nutritional benefits of beets and optional greens balance the richness of the main course, resulting in a meal that is as nutritious as it is delicious.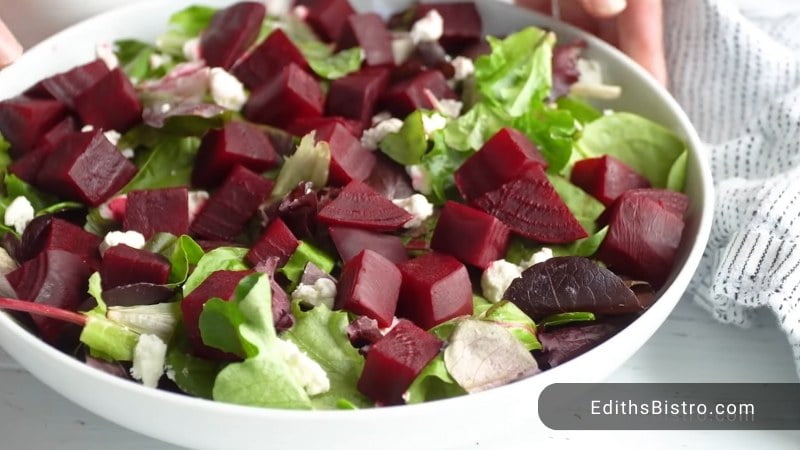 Baked Mushroom Rice
A baked mushroom rice dish accompanies creamy Tuscan Chicken, seamlessly blending textures and flavors. The rice serves as a sponge for the rich, garlicky Tuscan sauce, while the earthy mushrooms add depth and complexity. Baking the dish unifies these elements and creates a subtle crispy layer for textural contrast. This combination complements the meal and provides an enjoyable eating experience.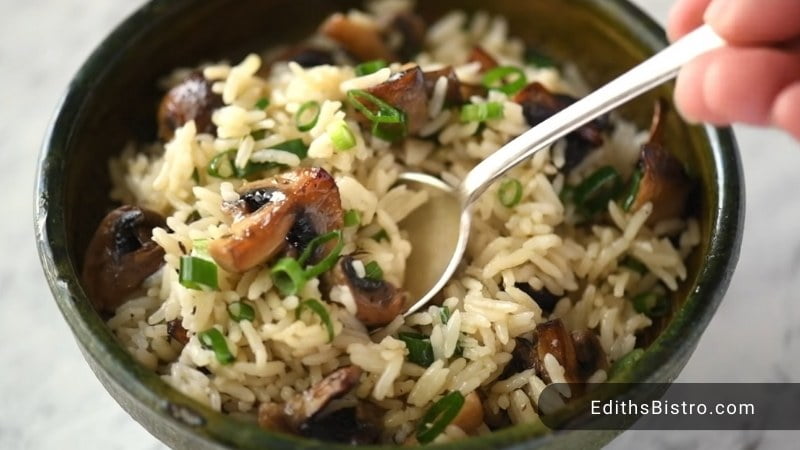 Spinach Parmesan Zucchini Noodles
Opting for Spinach Parmesan Zucchini Noodles provides a light yet flavor-packed alternative to heavier sides, complementing the richness of Tuscan Chicken beautifully. The spiralized zucchini delivers a noodle-like satisfaction without the carbs, and the incorporation of wilted spinach adds both nutrients and a pleasing earthiness. Topped with a dusting of Parmesan, the side dish resonates with the Italian essence of the creamy chicken, creating a balanced and delectable meal.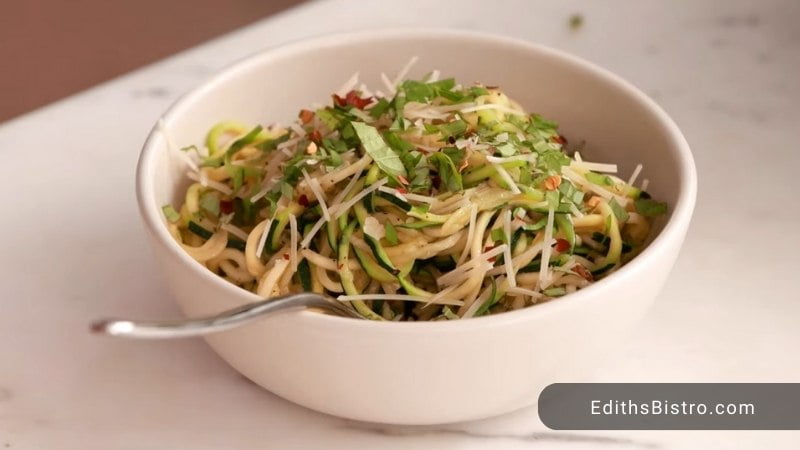 Roasted Lemon Pepper Asparagus
Roasted Asparagus seasoned with lemon pepper makes a striking yet simple companion to Tuscan Chicken. The Asparagus, when roasted, attains a delightful crunchiness, introducing a contrasting texture to the smooth creaminess of the chicken. Meanwhile, the vibrant hints of citrus from the lemon pepper seasoning lend a spirited zing, invigorating the palate. Combining these elements, this side dish transforms the meal into a multifaceted flavor journey, showcasing how minimal ingredients can significantly impact the dining experience.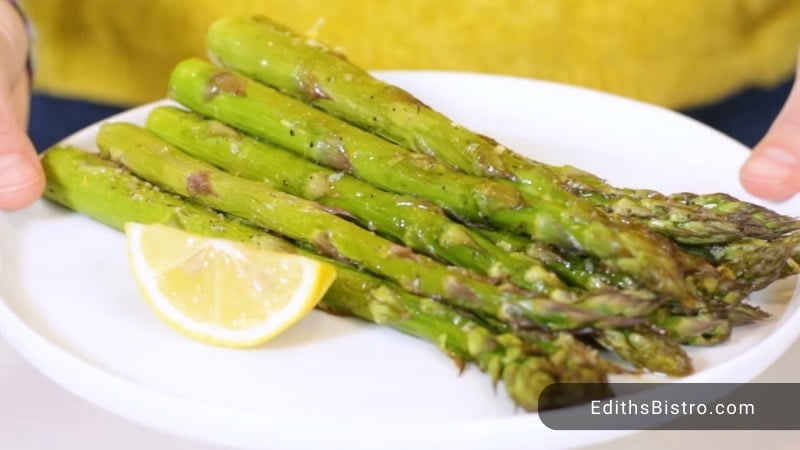 Sweet Creamed Corn Casserole
For those who enjoy the interplay of sweet and savory, Sweet Creamed Corn Casserole is an ideal side dish to accompany Tuscan Chicken. With its comforting blend of corn, cream, and perhaps a hint of sugar or honey, this casserole offers a different but complementary flavor palette. The sweetness and smooth texture of the casserole prove to be a perfect foil for the rich, herby complexity of Tuscan Chicken. This casserole is not just a juxtaposition but melds with the main course in a way that enhances both, making the meal an exquisite balance of hearty and sweet. It's a side dish that doesn't just accompany the chicken but enriches the culinary experience.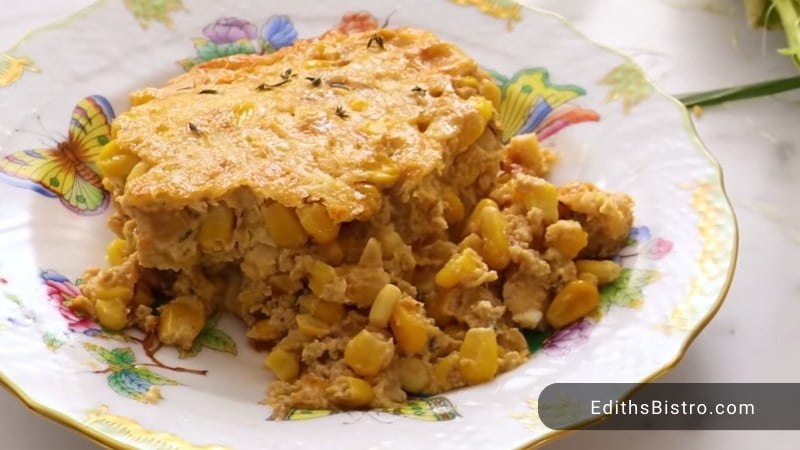 Fettuccine Alfredo
For lovers of all things creamy, Fettuccine Alfredo stands out as an indulgent side that harmonizes with Tuscan Chicken. The pasta, bathed in rich Alfredo sauce, is an absorbing canvas for the flavors of the Tuscan Chicken, especially the garlic and herbs. The creamy Alfredo sauce melts into the Tuscan Chicken sauce, creating a symphony of texture and taste that elevates both dishes. This isn't just a side dish; it's a culinary partner that allows for a seamless blending of flavors.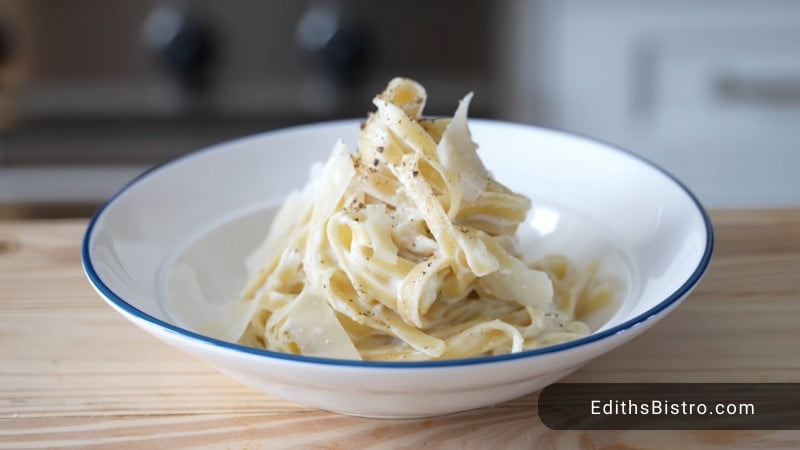 Arugula, Parmesan, and Pine Nut Salad
When you're aiming for a side dish that introduces a variety of textures and flavors while staying on the lighter side, Arugula, Parmesan, and Pine Nut Salad is a stellar choice to accompany Tuscan Chicken. The arugula brings a peppery zest that cuts through the richness of the creamy sauce. At the same time, the Parmesan adds a layer of savory depth. The pine nuts contribute a delightful crunch, adding another dimension to your meal. They create a balanced, textured accompaniment that enhances the meal's Italian character.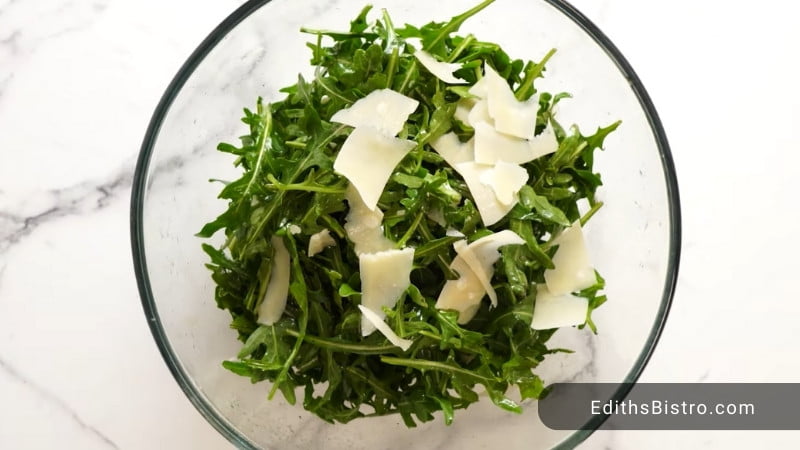 Cilantro Lime Cauliflower Rice
If you're seeking a low-carb, flavorful side, cilantro lime cauliflower rice is a great match for Tuscan Chicken. This alternative to traditional rice bursts with the fresh flavors of cilantro and lime, providing a zesty counterpoint to the creamy richness of the chicken. The cauliflower's subtle, nutty flavor is the perfect backdrop for these bright accents. Not just a 'diet-friendly' option, this side dish adds a vibrant layer to the meal, giving you a taste experience that's as satisfying as it is guilt-free.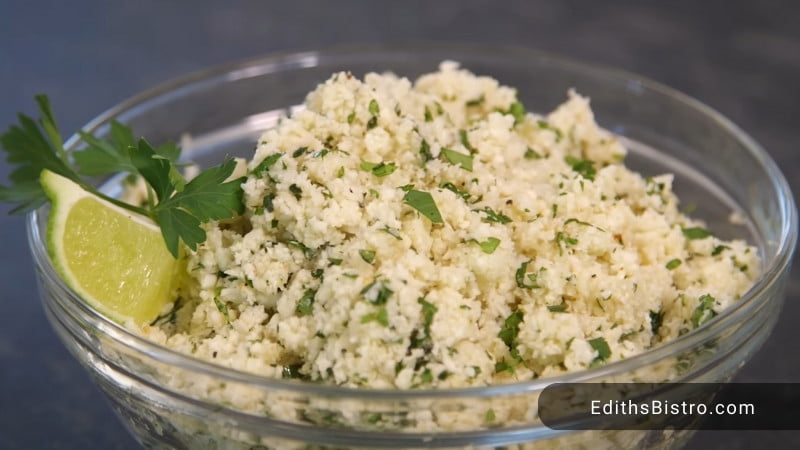 Tips for Choosing the Right Side Dish for Tuscan Chicken
When selecting the ideal side dish for your Tuscan Chicken, keep the following tips in mind:
Event Formality: Match the tone of the side dish to the occasion. Casual events may suit lighter options like salads, while more formal settings might call for indulgent choices like Fettuccine Alfredo.
Guest Count: Consider the ease of scaling the dish for the number of guests. Some sides, like casseroles or large salads, are simpler to make in large batches.
Dietary Restrictions: Keep your guests' dietary needs in mind. Low-carb options like cilantro lime cauliflower rice can cater to those with specific dietary preferences.
Allergies: Always check for food allergies among your guests. It's crucial to avoid ingredients that could trigger allergic reactions or provide alternative options.
Texture & Flavor: Decide whether you want to complement or contrast the Tuscan Chicken. Creamy sides enhance the dish's richness, whereas zesty or crunchy options can provide a contrasting experience.
By considering these factors, you can not only choose a side dish that harmonizes well with your Tuscan Chicken but also create a balanced and enjoyable meal that accommodates the needs of all your guests.
FAQs
What Vegetable to Serve with Tuscan Chicken?
When pairing a vegetable with Tuscan Chicken, you'll want something that complements the dish's creamy, garlicky, and herb-infused flavors. The ideal vegetables to serve with Tuscan Chicken include roasted broccoli with lemon and Parmesan, steamed Asparagus, arugula, Parmesan, pine nut salad, or spinach Parmesan zucchini noodles. Lemon and Parmesan for a nutritious and zesty side; steamed Asparagus for a simple and earthy option; arugula, Parmesan, and pine nut salad for a peppery crunch; or spinach Parmesan zucchini noodles for a light and flavorful alternative.
What Rice Goes with Tuscan Chicken?
You can serve Tuscan Chicken with garlic butter rice, baked mushroom rice, or cilantro lime cauliflower rice. Garlic butter rice is a classic choice that enhances without overpowering; baked mushroom rice is an earthy and textured option; or cilantro lime cauliflower rice is a low-carb alternative that adds zesty freshness to the meal.
References:
Welcome to Edith's French Bistro, an enchanting, high-end French culinary haven located in Plano, Richardson and Allen. Setting itself apart, this restaurant boasts a wide array of artisanal desserts, custom-crafted cakes, a blend of sweet and savory crepes, and an elegant high tea service. Furthermore, it serves invigorating beverages, delicious lunch and dinner main courses, and a delectable weekend brunch. To top it off, they also offer breakfast options throughout the day.
To augment your culinary experience, we've introduced a blog – a rich repository of culinary wisdom designed to inspire and guide individuals on their cooking journey. It's a treasure trove of knowledge spanning from the basics of cooking to more complex and advanced techniques. Whether you are a novice just beginning to explore the culinary landscape or an accomplished chef seeking new inspiration, you'll discover practical, beneficial advice that aligns with your culinary aspirations.