Chicken Pot Pie is a hearty, comforting dish that has been a family favorite for generations. But what goes with chicken pot pie to make the meal complete? This guide will walk you through the top 12 sides that perfectly complement chicken pot pie, making your meal unforgettable.
Why Should You Serve Sides With Chicken Pot Pie?
Chicken Pot Pie is a comforting dish that many of us grew up eating. Rich, creamy, and loaded with tender chicken and vegetables, it's a meal that feels like a hug in a bowl. But what should you serve alongside this hearty entree to round out the meal?
While Chicken Pot Pie is a satisfying dish on its own, pairing it with the right sides can elevate your dining experience. Sides offer additional textures and flavors that can complement or contrast with the creamy, rich filling of the pot pie. From light salads to hearty roasted vegetables, the right accompaniments provide balance and make the meal feel complete. Not to mention, well-chosen side dishes can transform a weekday dinner into something special enough for guests or holidays.
What Goes With Chicken Pot Pie? Top 12 Sides For Chicken Pot Pie
Chicken Pot Pie pairs perfectly with sides like roasted asparagus with Parmesan, sautéed broccolini, and glazed carrots and parsnips. These veggies offer various textures and tastes that harmonize with the creamy, savory chicken pie. You can also consider serving a crusty baguette, a pear and prosciutto rocket salad or an Instant Pot applesauce.
1. Instant Pot Creamy Mashed Potatoes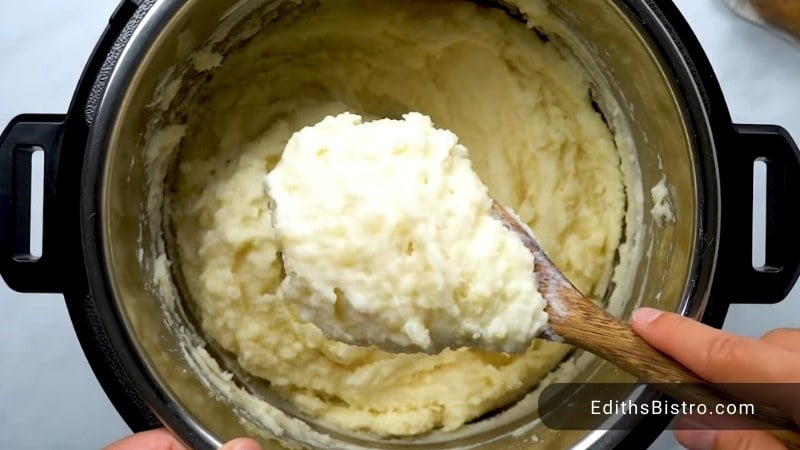 The creamy texture and subtle flavor of mashed potatoes make them a timeless pairing with chicken pot pie. Using an Instant Pot ensures that they are quick and easy to make, freeing up your stovetop for other preparations. The neutral taste of the potatoes provides a backdrop that allows the complex flavors of the pot pie to shine.
2. Pear and Prosciutto Rocket Salad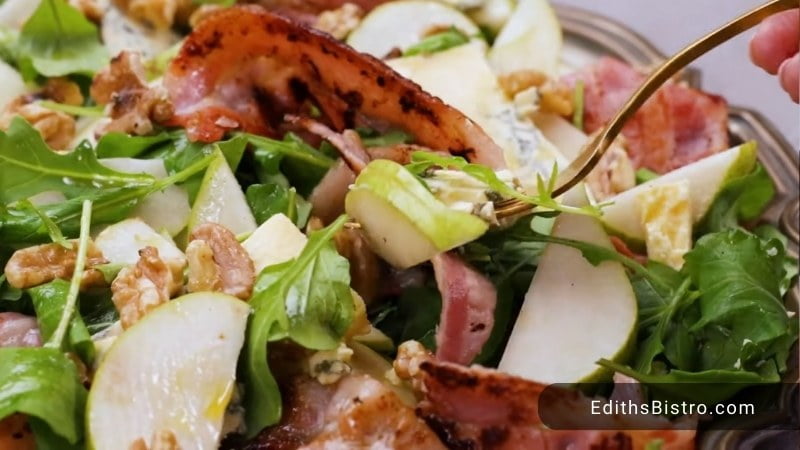 For something on the lighter side, consider a pear and prosciutto rocket salad. The sweet and juicy pear slices offer a delightful contrast to the salty prosciutto, while the peppery rocket leaves add another layer of complexity. This salad offers a fresh and vibrant counterpart to the heartiness of chicken pot pie.
3. Roasted Asparagus with Parmesan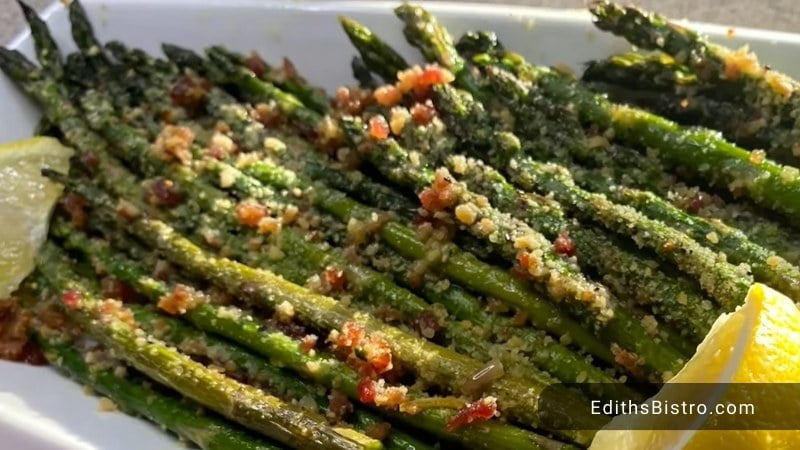 Pairing roasted asparagus with chicken pot pie creates a harmonious blend of comfort and sophistication. The crisp-tender texture of Parmesan-crusted asparagus contrasts beautifully with the creamy richness of the pot pie, while its earthy flavor enhances the savory filling. This dynamic duo offers a gourmet touch to a classic comfort meal.
4. Corn on the Cob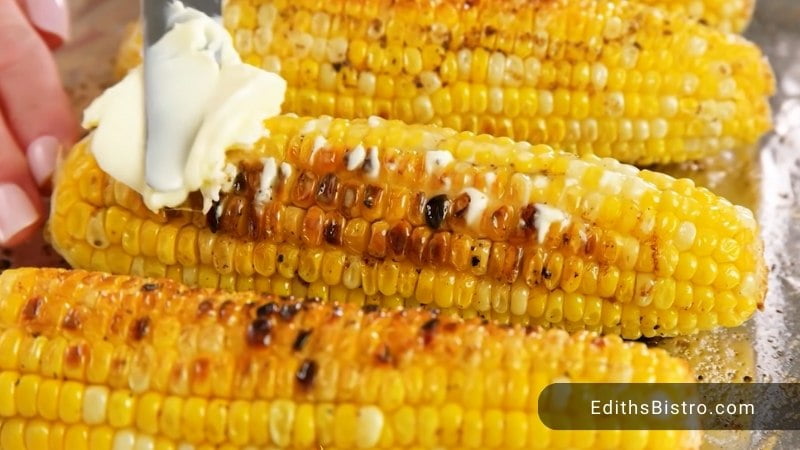 Corn on the cob pairs wonderfully with chicken pot pie, adding both contrast and harmony to the meal. The corn's natural sweetness complements the savory richness of the pot pie, while its crisp kernels offer a delightful crunch that enriches the dining experience. This combination elevates a comfort-food classic, making each bite a blend of contrasting yet harmonious flavors and textures.
5. Cauliflower Mac and Cheese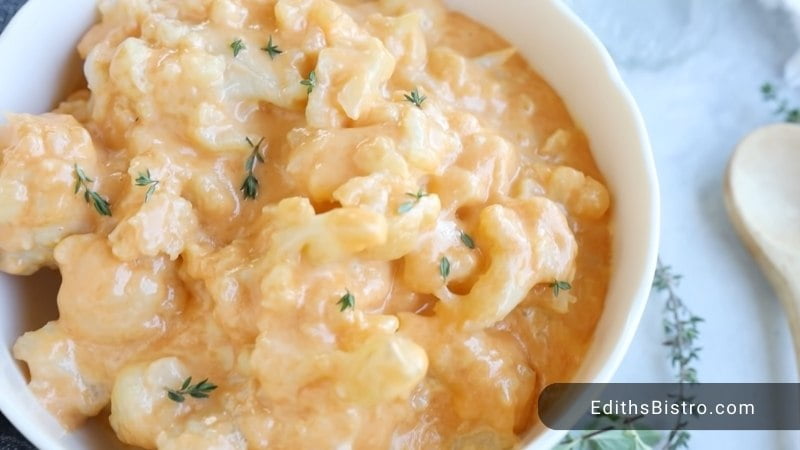 If you're aiming for a comforting yet health-conscious meal, pairing chicken pot pie with cauliflower mac and cheese is an excellent choice. Its creamy, cheesy texture harmonizes with the savory, comforting elements of the pot pie, making the meal satisfying on multiple levels. This combination offers a wholesome twist on comfort food, letting you indulge without compromising on nutritional value.
6. Instant Pot Applesauce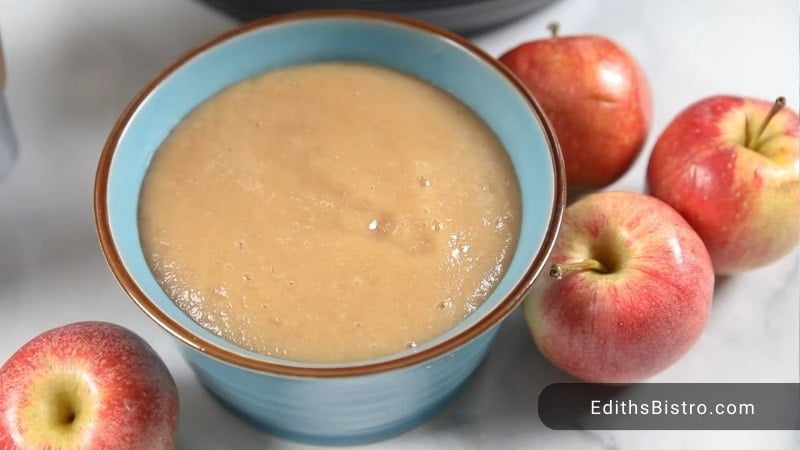 Instant Pot applesauce is a delicious side dish that complements the deep, savory flavors of chicken pot pie. Its natural sweetness and moderate tartness work as a palate cleanser, enriching the overall meal experience, and it is simple to prepare. The silky texture adds a nice difference to the dinner, smoothing it out and helping each component shine on its own.
7. German Potato Salad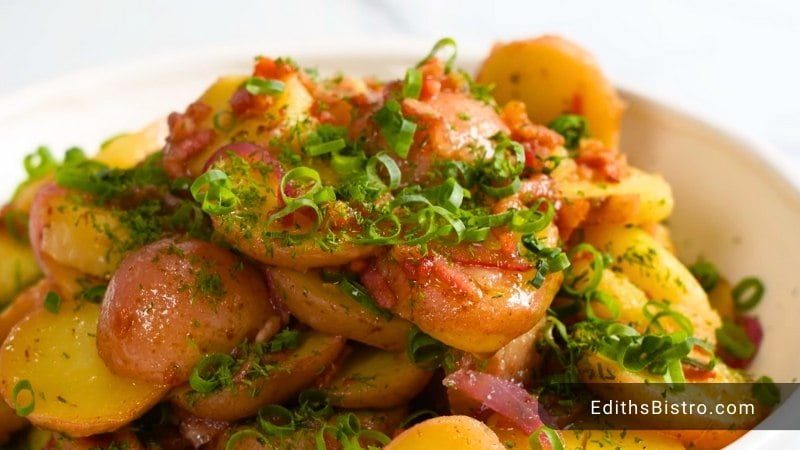 German potato salad, with its vinegar-based dressing and warm serving style, makes for a tangy and hearty complement to chicken pot pie. The acidity of the salad cuts through the richness of the pot pie, and enhances each bite. This combination results in a well-balanced dinner that satisfies both comfort and zest, providing you with a rich yet refreshing dining experience.
8. Southern Fried Corn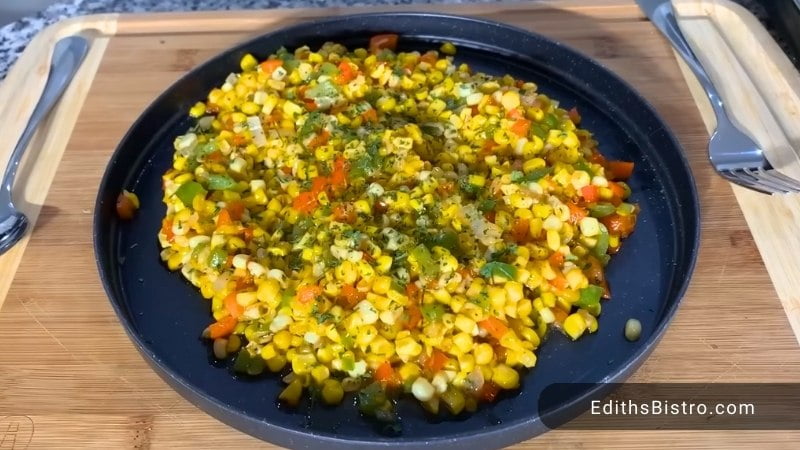 If you're in the mood for the ultimate comfort food feast, pairing a classic chicken pot pie with Southern fried corn is a match made in culinary heaven. The dish blends sweet corn kernels with butter and seasoning, creating a rich, flavorful experience that echoes the creamy goodness of the pot pie. Both share a buttery profile, making for a harmonious, indulgent meal. The fried corn also offers a slightly crisp texture, adding a delightful contrast to the pot pie's softer filling. This pairing doubles down on comfort, offering a soul-warming culinary experience ideal for when you need a little extra coziness.
9. Hasselback Sweet Potatoes with Garlic Herb Butter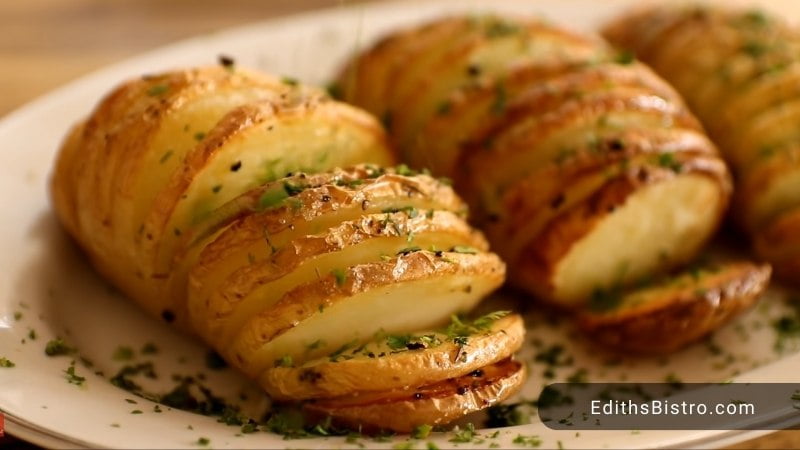 Thinly sliced sweet potatoes baked in garlic herb butter make a visually appealing and delicious side for chicken pot pie. The sweet potatoes soak up the flavorful butter as they bake, adding an aromatic richness that complements the savory notes of the pot pie. The contrasting textures—crispy edges on the potatoes and creamy filling in the pie—create a satisfying and well-rounded meal experience that's both comforting and gourmet.
10. Cranberry Sauce with Fresh Herbs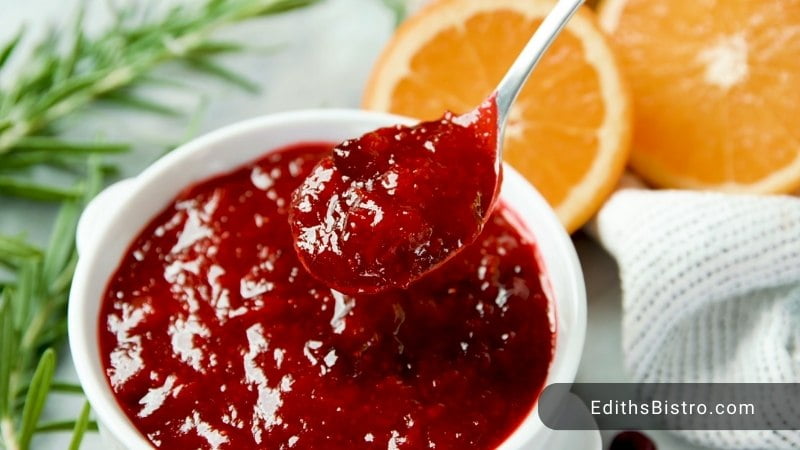 The tartness of cranberry sauce serves as a brilliant counterpoint to the richness of a creamy, savory chicken pot pie, adding a layer of complexity that makes each bite more memorable. Infused with fresh herbs like thyme or rosemary, the sauce becomes more than just a side—it elevates the entire dish, making it suitable for special occasions or holidays. The vibrant color also adds visual appeal. All in all, the combination of chicken pot pie and herbed cranberry sauce offers a balanced, visually stunning, and elevated meal that satisfies both the palate and the eye.
11. Sautéed Broccolini (Broccoletti)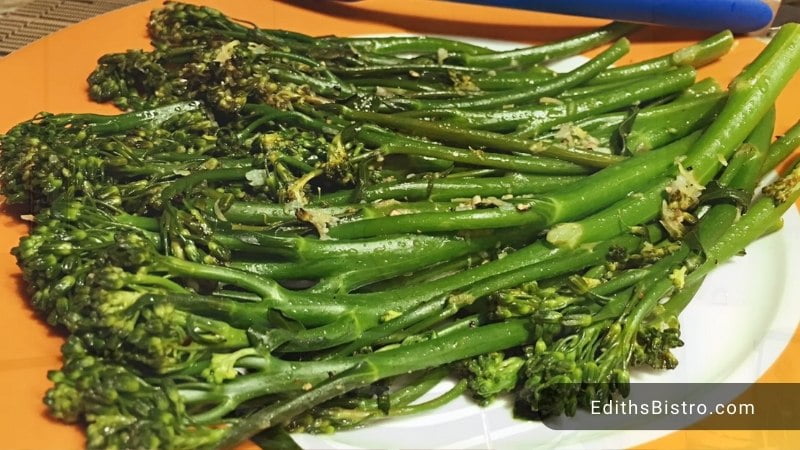 If you're looking for a green vegetable that's a little different, try sautéed broccolini. Brussels sprouts offer both tenderness and crunch, making them a great side for creamy, savory chicken pot pie. Their slightly bitter taste effectively counterbalances the richness of the pie, creating a more balanced and complex meal. The contrasting textures and flavors make this pairing a satisfying and well-rounded dining experience, suitable for various occasions.
12. Glazed Carrots and Parsnips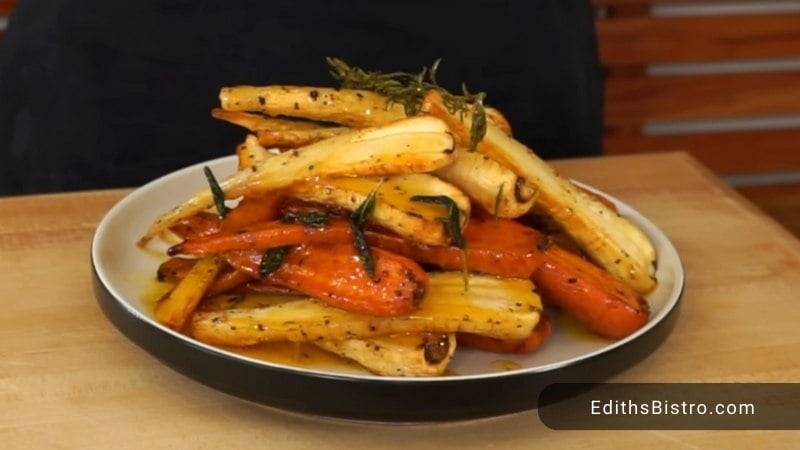 Glazed carrots and parsnips offer a blend of sweetness and earthy flavors that pair wonderfully with chicken pot pie, creating a well-rounded and satisfying meal. Enhanced with a glaze of honey or maple syrup, the side dish brings both visual appeal and a touch of sophistication to the table. This combination complements the savory richness of the pot pie, and the varied textures of the vegetables add an extra layer of complexity, making each bite a delightful experience.
Conclusion
When it comes to finding the perfect sides for chicken pot pie, you have a range of options. Whether you prefer classic comfort foods like mashed potatoes or want to add a touch of elegance with roasted asparagus, there's something for every palate. Choosing the right sides can take your chicken pot pie meal from everyday to extraordinary. Enjoy mixing and matching to create your ideal comfort food feast!
FAQs
What vegetables go with chicken pie?
Roasted asparagus or a medley of roasted carrots and parsnips make excellent side dishes for chicken pie. These vegetables provide a variety of textures and flavors that play well with the creamy, savory notes of the pie. The roasting process also deepens their natural flavors, offering a satisfying complement to the main course.
What kind of salad goes with chicken pot pie?
A light, leafy green salad tossed in a vinaigrette dressing is a wonderful side for chicken pot pie, like Pear and Prosciutto Rocket Salad, German Potato Salad, Strawberry Salad, or Cobb Salad. The acidity and freshness of the salad act as a palate cleanser, cutting through the creamy richness of the pot pie. This helps create a more balanced and satisfying overall meal experience.
What bread goes with chicken pot pie?
A crusty French baguette or slices of sourdough bread are great accompaniments to chicken pot pie. These types of bread are perfect for soaking up any extra creamy filling, providing a different textural experience. Additionally, their slightly tangy flavors can balance out the richness of the pot pie.
What dessert to serve with chicken pot pie?
For dessert, consider fruit-based options like apple pie or berry cobbler. These desserts offer a lighter, sweeter counterpoint to the savory, rich flavors of the chicken pot pie. They're not overly heavy, making them a great way to round off a hearty main course.
References:
Welcome to Edith's French Bistro, an enchanting, high-end French culinary haven located in Plano, Richardson and Allen. Setting itself apart, this restaurant boasts a wide array of artisanal desserts, custom-crafted cakes, a blend of sweet and savory crepes, and an elegant high tea service. Furthermore, it serves invigorating beverages, delicious lunch and dinner main courses, and a delectable weekend brunch. To top it off, they also offer breakfast options throughout the day.
To augment your culinary experience, we've introduced a blog – a rich repository of culinary wisdom designed to inspire and guide individuals on their cooking journey. It's a treasure trove of knowledge spanning from the basics of cooking to more complex and advanced techniques. Whether you are a novice just beginning to explore the culinary landscape or an accomplished chef seeking new inspiration, you'll discover practical, beneficial advice that aligns with your culinary aspirations.