Tofu is a healthy food made from soybeans and is popular for its protein and nutrients. But like any food, it's important to know how much is okay to eat. That's why asking, "How much tofu is too much?" is key to safe and healthy tofu consumption.
How Much Tofu Is Too Much?
The serving size of tofu often depends on what else you eat during the day. Health experts generally say having one to two servings of tofu daily is safe. One serving of tofu is about 100 grams, which contains around 8 grams of protein. Therefore, 300–400 grams of tofu daily is too much for you.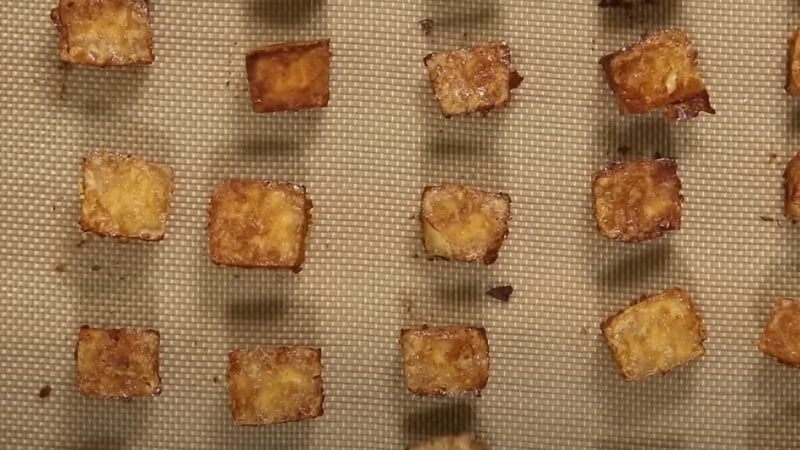 What Happens If You Eat Too Much Tofu?
Health risks
If you're asking, "How much tofu is too much?" it's good to know the risks. Here are some health issues to watch for:
Nutrient Absorption: Tofu contains phytates, which could make it harder for your body to absorb minerals like calcium.
Hormonal Imbalance: Tofu also contains compounds that act like estrogen. Eating too much tofu may mess with your hormones.
Heart Health: Some studies say eating a lot of soy products like tofu may increase the risk of heart disease. This is still debated, though.
Kidney Stress: Due to its high protein content, eating tofu every day may stress your kidneys.
Signs you're eating too much
Look out for these signs that you might be eating too much tofu:
Cholesterol: If your bad cholesterol levels go up, this could be an effect of the soy in tofu.
Reliance on Tofu: Tofu is a good source of protein, but if it's your main source, you might need more variety.
Physical Signs: If you notice fatigue or hormonal changes, it might be due to too much tofu.
So, while tofu is packed with lean protein and has essential amino acids, it should only be part of your diet. The general advice is not to exceed 2–3 servings of tofu daily. It's best to balance tofu with other foods to make sure you're not putting your health at risk.
Health Benefits of Tofu
Nutrients in tofu
Tofu is a popular food that is high in protein and offers many nutrients. Here are some of the key nutrients in tofu:
Protein: Tofu is a great source of protein and contains all the essential amino acids your body needs.
Calcium: Firm tofu is often high in calcium, which is good for your bones.
Low in Calories: Tofu is low in calories, making it a good choice for weight management.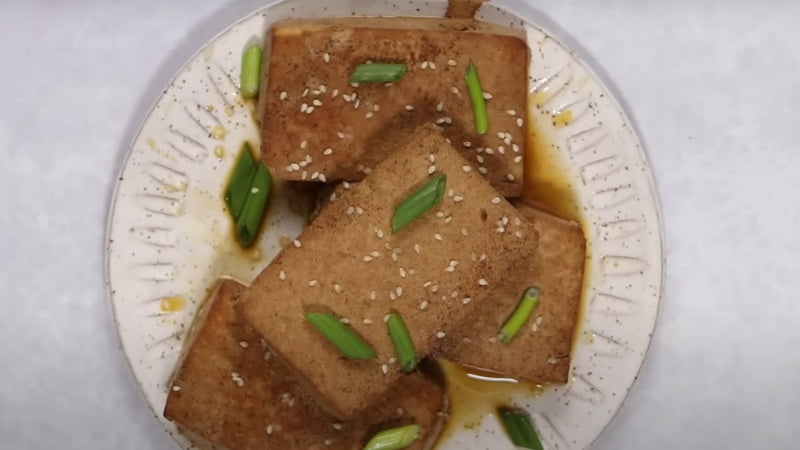 Benefits for your body
While it's important to ask, "How much tofu is too much," it's also good to know the benefits of eating tofu in moderation. Here they are:
Safe for Most People: Tofu and other soy foods are generally considered safe for most people when eaten as part of a balanced diet.
Reduces the Risk of Some Diseases: Some studies suggest that the soy protein found in tofu may reduce the risk of breast cancer. This is still being researched.
Versatile: Tofu is one of the most versatile foods you can eat. It can be included in a variety of dishes.
Hormone Balance: Although tofu contains compounds similar to the hormone estrogen, eating it in moderation and varying your diet can balance this effect.
Absorption of Minerals: While tofu contains phytates that can interfere with the absorption of certain minerals such as calcium, eating it as part of a varied diet minimizes this risk.
So, tofu is a great source of protein and other nutrients, safe for most people when eaten as part of a balanced diet. Just keep an eye on the amount of tofu you consume to make sure you're getting the benefits without the risks.
Tofu in a Balanced Diet
Role of tofu as a protein source
Tofu is high in protein, making it a great choice for people who need more protein. About 100 grams of tofu can give you enough protein to help your muscles and keep you strong.
How to mix it with other foods for balance
Even though tofu is good for you, it's important to ask, "How much tofu is too much?" Eating only tofu in a day is not a balanced choice. It would be best to mix tofu with other foods to ensure you get all the nutrients you need. Here are some tips:
Add Grains: Whole grains like rice or quinoa can be a good pairing with tofu to give you a fuller range of nutrients.
Mix Proteins: Don't rely just on tofu for protein. Have some fish, chicken, or beans too. This way, your consumption of tofu is balanced with other protein sources.
Pair with Veggies: Making tofu a part of a meal with lots of vegetables can give you vitamins and fiber.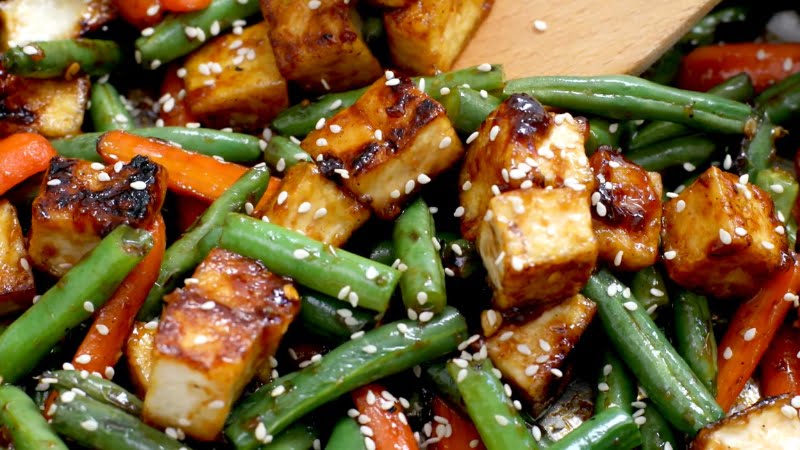 By keeping these tips in mind, you can enjoy tofu in your diet while ensuring you're eating a balanced range of foods.
Vegan Considerations
For vegans, tofu is super important. It gives you the protein you might miss from not eating meat. But just like anyone else, vegans should also think about "how much tofu is too much." Even though it's a big help in a vegan diet, too much of it isn't good for you.
Even if tofu is your go-to protein, it shouldn't be the only one you eat. Here are other sources of protein for vegans:
Lentils: They are easy to cook and full of protein.
Chickpeas: You can make them into hummus or add them to salads.
Quinoa: This grain is special because it has all the necessary protein pieces (amino acids).
Nuts and Seeds: Almonds, peanuts, and chia seeds are good for snacking and add extra protein.
Plant-based Meats: These are made to taste like meat and usually have lots of protein.
So, tofu is useful in a vegan diet, but remember not to overdo it. Mix it up with other proteins to keep your diet balanced and healthy.
Alternatives To Tofu
Other forms of soy
If you want to mix things up but still get the benefits of soy, there are other options:
Soy Milk: This is a good choice for your cereal or coffee. Just like tofu, it has a good amount of protein.
Tempeh: This is made from soybeans, too, and you can use it like you use tofu in recipes.
Edamame: These are young soybeans and are great as a snack.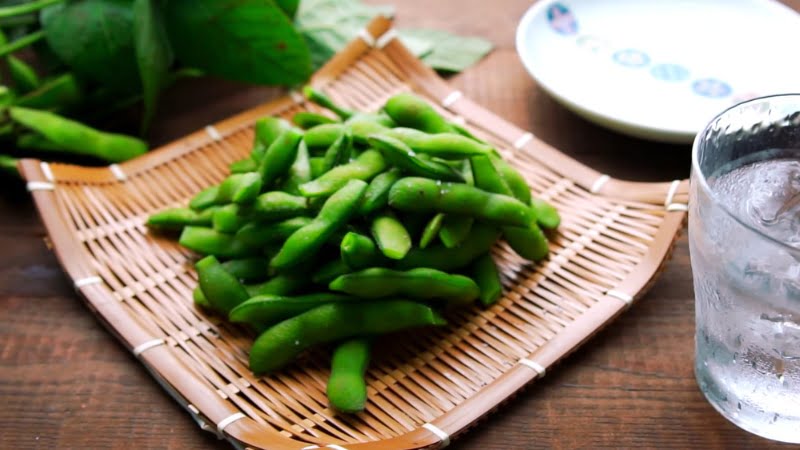 Non-soy protein sources
You don't have to stick to tofu or soy to get protein. Here are some other choices:
Eggs: If you're not vegan, eggs are an easy and tasty way to get protein.
Chicken or Fish: These meats are good protein sources if you eat animal products.
Lentils or Chickpeas: These are good for everyone, even vegans, and can be used in many dishes.
Dairy: Cheese and yogurt are also high in protein if you can eat dairy.
Knowing these alternatives allows you to switch things up and not rely solely on tofu as part of your diet. Remember, eating soy like tofu is also about balance, and you should think about how to incorporate tofu in a way that's healthy for you.
FAQs
How much tofu can I eat daily?
Health experts generally recommend one to two servings of tofu daily as a safe amount. A serving size typically means around 100 grams or half a cup of tofu. It's important to balance tofu with other protein sources and types of foods to ensure you get a well-rounded range of nutrients.
Is it unhealthy to eat too much tofu?
Yes, eating too much tofu can be unhealthy. Consuming too much tofu may lead to an excess intake of certain nutrients like calcium and protein, which can negatively affect your body. Additionally, tofu contains compounds like phytoestrogens, which can affect hormone levels when consumed in very high amounts.
How much tofu can I eat at one time?
According to health experts, a single serving of tofu is about 100 to 120 grams. It's okay to have up to two servings like this each day. So, you can eat this much at once and still be safe.
Is eating lots of tofu bad for women?
People used to think that eating many soy foods, like tofu, could lead to breast cancer in women. But now, experts say that eating a moderate amount, like one or two servings daily, is not risky for breast cancer or any other type. So, it's okay for women to enjoy tofu as part of a balanced diet.
Conclusion
When it comes to tofu, balance is key. While tofu is a great source of protein and other nutrients, eating too much of it can be bad for you. Health experts often suggest one to two servings of tofu daily as a safe amount. If you're wondering, "How much tofu is too much," sticking to this serving size is a good rule. Remember to mix tofu with other protein sources and foods to make your diet balanced and healthy.
References:
Welcome to Edith's French Bistro, an enchanting, high-end French culinary haven located in Plano, Richardson and Allen. Setting itself apart, this restaurant boasts a wide array of artisanal desserts, custom-crafted cakes, a blend of sweet and savory crepes, and an elegant high tea service. Furthermore, it serves invigorating beverages, delicious lunch and dinner main courses, and a delectable weekend brunch. To top it off, they also offer breakfast options throughout the day.
To augment your culinary experience, we've introduced a blog – a rich repository of culinary wisdom designed to inspire and guide individuals on their cooking journey. It's a treasure trove of knowledge spanning from the basics of cooking to more complex and advanced techniques. Whether you are a novice just beginning to explore the culinary landscape or an accomplished chef seeking new inspiration, you'll discover practical, beneficial advice that aligns with your culinary aspirations.